MAXIMUS RESORT HOTEL
The Maximus Resort Hotel is located in the picturesque countryside of the Podkomorské Lesy Nature park just a few meters off the shores of the Brno Dam and a twenty-minute drive to downtown Brno. The calm environment of the new, modern hotel, with accommodation in three- or four-star rooms and suites, the top-quality Infinit Maximus Wellness & Spa, gourmet restaurant and the splendid wedding meadow in the small valley behind the hotel, all among the beauty of the surrounding countryside, will leave you speechless and completely invigorated.
Variable modern congress premises with a capacity to accommodate up to 300 people will meet even the strictest requirements of a business clientele.
A guarantee of an unforgettable sports and leisure experience are our bowling lanes, beach volleyball courts, brno dam beaches and a number of cycling routes.
History of the Maximus Resort Hotel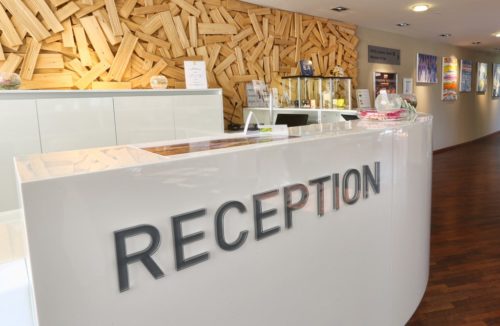 A NEW LOOK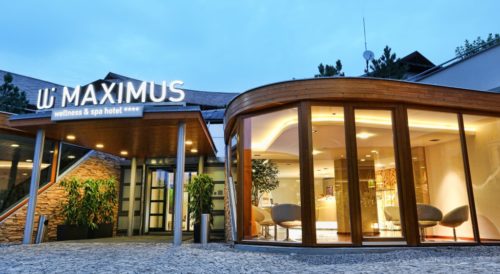 What we look like now. The hotel has significantly changed its appearance following a period of comprehensive building between 2010 and 2015. Its accommodation capacity has been enlarged to cater for up to 170 guests in three- or four-star rooms and suites and offers an array of new services and facilities. Our guests can now enjoy high-quality accommodation and fine hotel cuisine with a wide range of international and local specialties, the preparation of which lays a great emphasis on the use of fresh ingredients. The Maximus Resort Hotel offers numerous congress services for up to 300 participants, including tailor-made catering and a state-of-the-art technical background and equipment. We can also host various corporate parties, trainings, seminars and other events.
Renting our bowling bar with four bowling lanes is an ideal solution for your corporate or private parties. Your celebration will not disturb anyone and, of course, no one will disturb you. Under no circumstances should you forget to visit our Infinit Maximus wellness & spa center, which will never cease to fascinate you once you give it a try. Have a swim in the indoor illuminated swimming pool with a current channel and a number of other relaxing features. Swim through a gate into an outdoor thermal water pool and enjoy the view of the local countryside. You can also rejuvenate in our outside saltwater whirlpool, enjoy one of the private baths or massages or relax in the vast inside and outside sauna worlds where you can experience a range of aromatic and themed sauna procedures. Make all your stress and worries float away in our wellness & spa center – just relax!
ARE YOU PLANNING A TRIP TO SOUTH MORAVIA? THEN WE RECOMMEND A VISIT TO OUR MODERN RESORT AT THE BRNO DAM. THE MAXIMUS RESORT HOTEL IS AN EXCELLENT PLACE FOR ACTIVE REST AND RELAXATION.
IT IS WELL WORTH VISITING.
IT WILL BE OUR PLEASURE TO WELCOME YOU IN OUR HOTEL.