Hotel Maximus Resort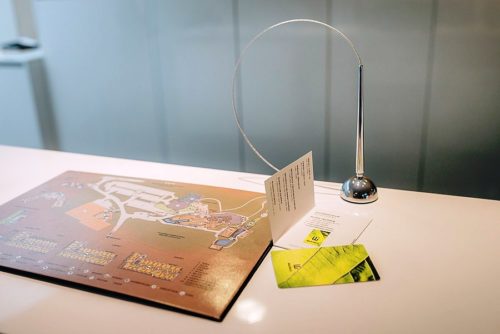 The hotel interior was designed in cooperation with FENG SHUI experts who assisted us in building the hotel to the rules and in the style of this eastern philosophy. This is yet another reason why your stay is certain to be an exceptional experience.
You can choose from four-star rooms including Deluxe and Deluxe plus two-bed rooms, four Suites and one Executive Suite. Moreover, there are also rooms namely two- or three-bed Classic Plus. All suites and the majority of rooms have a balcony or terrace with seating and a nice view of the Brno Dam and surrounding forests. All rooms have a private bathroom with shower, toilet and hairdryer. The accessories also include a TV, wi-fi and minibar. The Executive Suite is the largest of our rooms. There are two bedrooms and a living room with a view of the Brno Dam. It also has a separate kitchenette. All ****rooms are air-conditioned. Two of the Deluxe rooms are adjusted to cater for the needs of our physically challenged guests. Some pairs of rooms can be directly connected. An extra bed can be added to your room for an extra charge of 900 CZK per night. We are a dog-friendly hotel. Just pay CZK 600/night extra for a smaller dog up to 15 kg and CZK 1000/night for a bigger dog. For hygienic reasons dogs cannot enter the wellness and the restaurant.
OTHER SERVICES TO MAKE YOUR STAY MORE COMFORTABLE
Standard check-in is from 3.00 p.m., check-out till 11.00 a.m. Earlier check-in/later check-out is possible for an extra fee of 1000 CZK, if current hotel room availability allows.
Room service – lunch, dinner or your favorite coffee – can be served directly in your room for a charge of 150 CZK. You can also choose a breakfast from our breakfast menu and have it delivered to your room for a charge of 200 CZK per person.
Laundry and dry cleaner's – our staff will take care of your clothes. This service is available Monday through Sunday.
Iron and ironing board – should you need an iron and ironing board, please contact the reception.
Fresh baguettes – if you feel like having a snack, we recommend that you have a look at our selection of fresh baguettes which can be got at the reception 24/7.
Calm – don't want to be disturbed? We will place a do not disturb door tag on your door knob.
Alarm clock – a wake-up call can be ordered from the reception.
Shuttle bus – you can use our hotel courtesy bus service. It runs at regular intervals from the tram stop Přístaviště (Tram 1) to the Maximus Resort Hotel. This service is free of charge for all our hotel guests. You will find the timetable and more information on: TRANSPORTATION TO THE HOTEL or at the hotel reception.
Reservations
ON-LINE RESERVATIONS   +420 774 750 002   REZERVACE@MAXIMUS-RESORT.CZ