RESTAURANT AND THE LOBBY BAR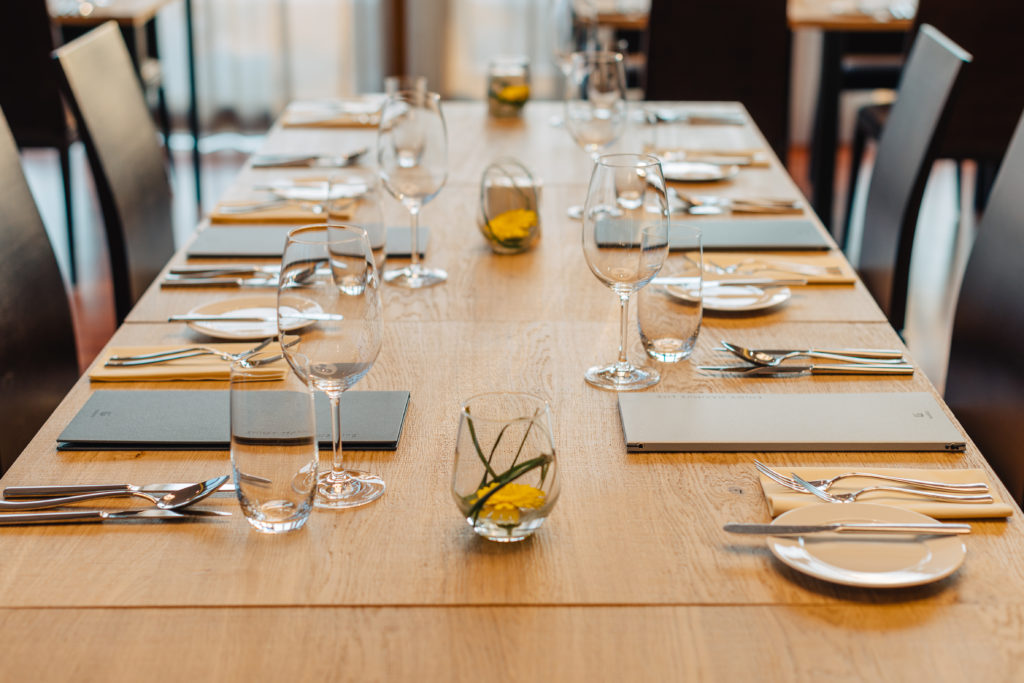 Our restaurant Portum offers a real gourmet experience, so come and let us make your day a better one. We offer Czech and international cuisine prepared in a modern style both to our hotel guests and other resort visitors. Haute cuisine and pleasant service are at the heart of what we offer.
Our chefs, led by the executive chef Libor Skřivánek, use only carefully selected fresh ingredients which lie at the core of their work and which they prepare with all the experience and creativity they've gained over their restaurant careers.
Besides a steady menu, you can enjoy exceptional seasonal offers prepared according to a gastronomic calendar or a one-week business menu intended as a lunch with your business partners.
Our confectioners prepare delicious homemade desserts with love and care. Moreover, they bake fresh traditional homemade wedding sweets which are served alongside the excellent Naber coffee. Wine lovers can consult our staff regarding our selection of great Moravian and foreign wines, certain to satisfy even the most demanding guests.
Pleasant music, fine combinations of tastes and smells, fresh flowers, a cosy environment and the stylish restaurant interior top up the romantic atmosphere of a dinner by candlelight.
Why Portum?
Portum is derived from the Latin word for a port and refers to the unique setting of our hotel at the Brno Dam and the beautiful countryside around it.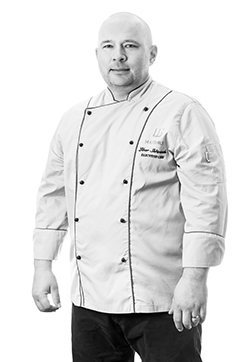 Libor Skřivánek
Executive chef
OUR EXECUTIVE CHEF RECOMMENDS
OUR OFFER
list of allergens are available on request from the service or here.
RESERVATION
Would you like to try our kitchen? Please use our booking options.