I you are looking for the right place for your celebration, you've come to the right place. Our hotel has become a popular venue for various social events. There is the elegant design bowling environment, the restaurant with a romantic fireplace, the modern congress hall and the garden meadow behind the hotel. We offer the right uncommon experience with the unique combination of beautiful nature overlooking the Brno dam, first-class cuisine, professional service and a help with organizing the accompanying program and also the entire flower decorations and arrangements. We welcome groups from two to 150 people.
Entrust preparation and organization of your celebrations to us and we will transform your day into an unforgettable experience. You need to worry about anything, we will organize everything to your satisfaction.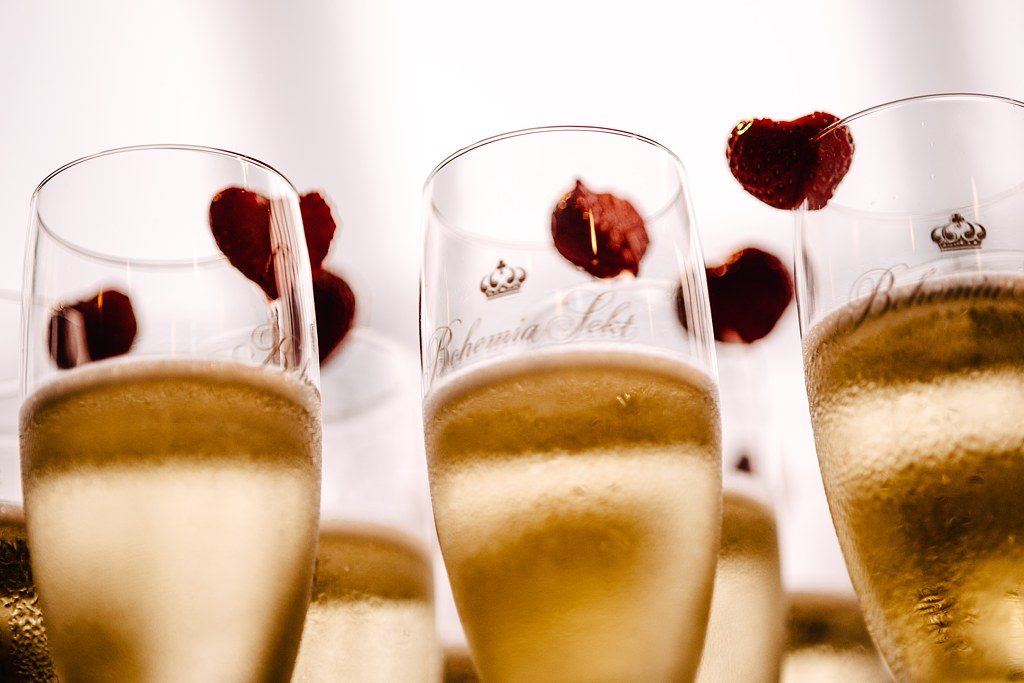 BIRTHDAY PARTIES
ANNIVERSARIES
ENGAGEMENT
BACHELOR PARTY
GRADUATION
CHRISTENING
SPACES
CONGRESS HALL
For those looking for a large space, a conference hall is an ideal option. Without  problems it is possible here to entertain up to 150 guests. The hall can be divided into five smaller meeting rooms if you want a smaller private party.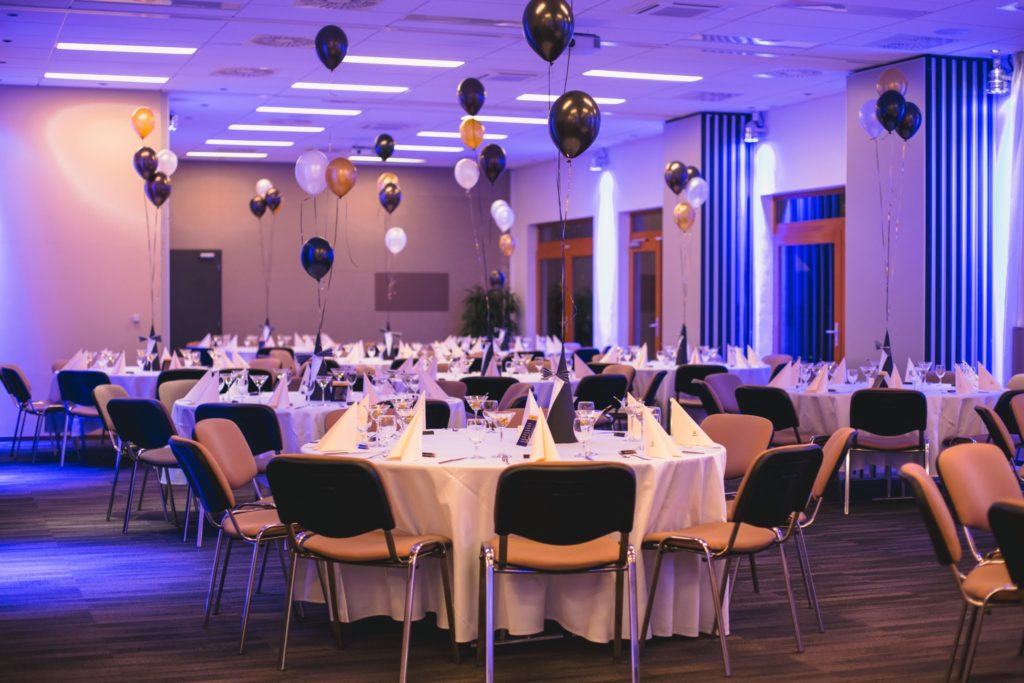 RESTAURANT PORTUM
Our newest restaurant is a beautiful place for groups of 30-50 people. It has a modern setting with a fireplace, which will enchant you and your loved ones.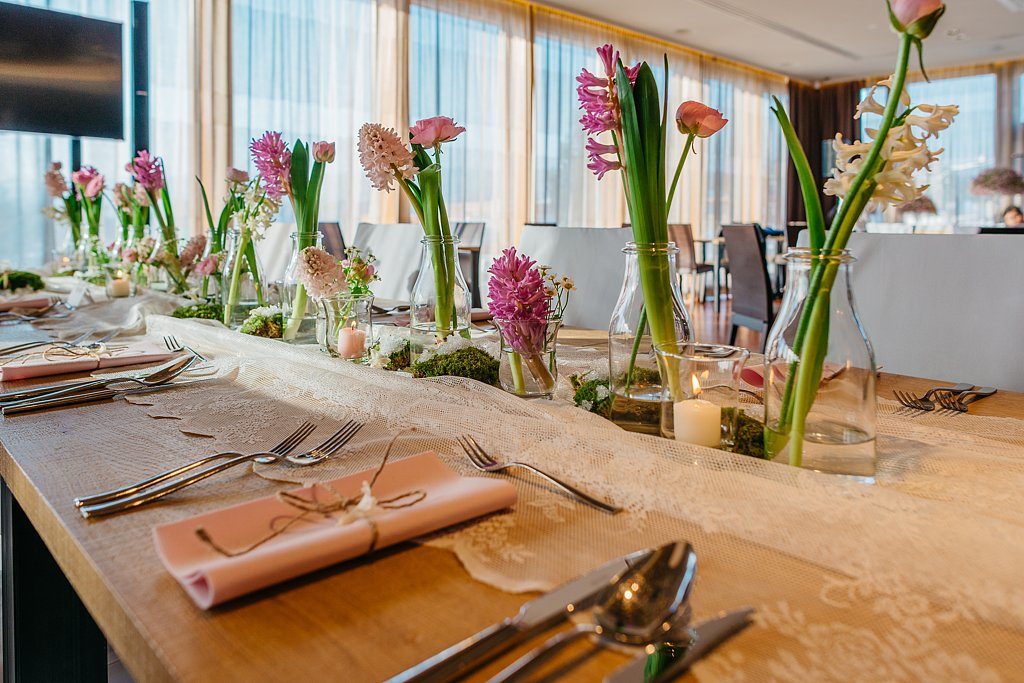 GARDEN RESTAURANT
If you like outdoor areas for summer events with a barbecue-style "garden party", choose our garden restaurant. This space can be rented from spring to autumn for groups of 30 persons or more. Surround yourself with nature and enjoy the warm summer evenings.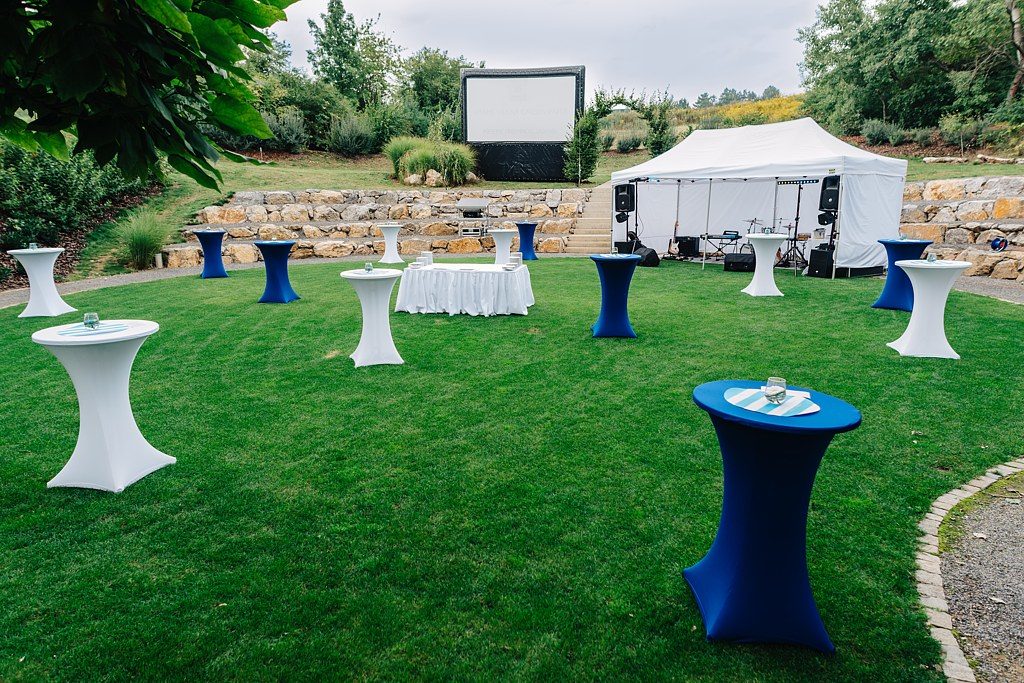 BOWLING MAXIMUS
Even the bowling environment can be stylish. Our bowling area is located 15 meters from the main entrance to the hotel, on the ground floor of a separate building with a capacity of 60 people. It is equipped with modern furniture, TV, toilets, four Brunswick bowling tracks, a restaurant and a bar with a wide selection of alcoholic and non-alcoholic beverages. Organize your bowling tournament in this beautiful modern setting and have fun with friends until the early hours. We serve dishes according to the bowling menu or we can also prepare some snacks or a banquet.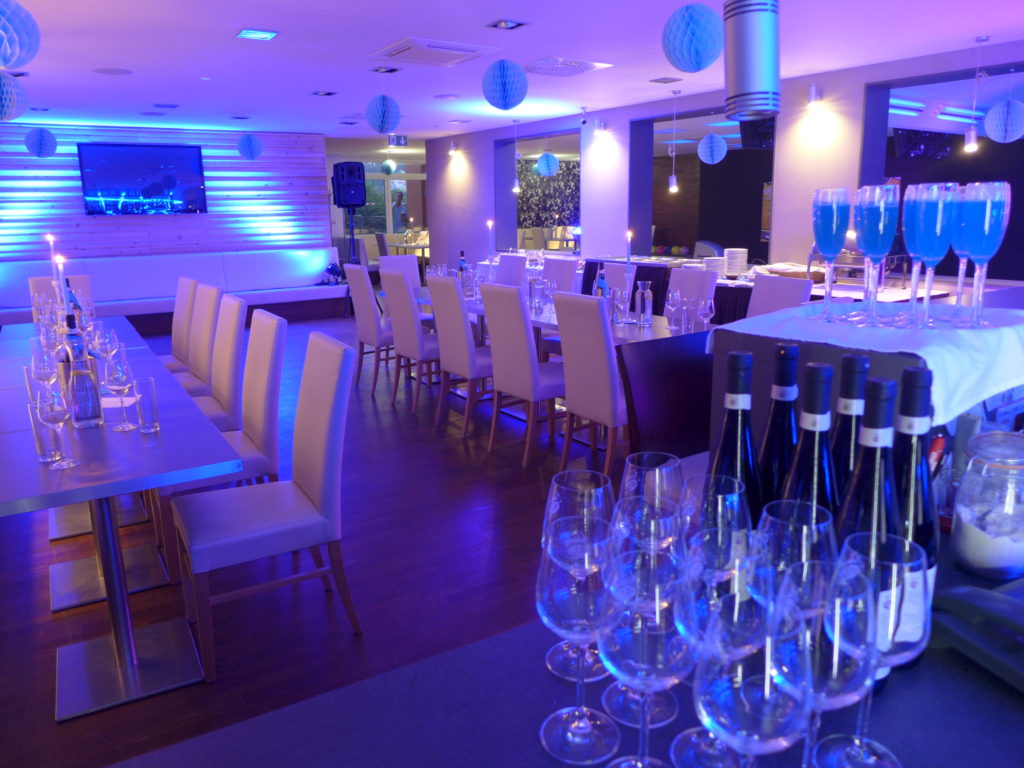 You can choose from a very wide range of areas. All can be reserved just for you. So you will have a complete privacy and your life event with us becomes unforgettable.
You can also combine your celebration with a visit to our beautiful wellness center Infinit Maximus, a game of tennis, a ride on scooters around the dam, a steamboat ride on the dam and many other activities.
WE CAN HELP YOU TO ARRANGE
photographer
DJ
live music
barman show
sommelier service
photo booth
decorations
flowers
cake, sweet corner
accommodation in 3 * and 4 * category
taxi service
CONTACT US
In case of interest or questions, please contact us. We will prepare an offer according to your wishes.
E: svatby@maximus-resort.cz, M: +420 734 170 050