ACTIVE RELATION WITH TRENDY SCOOTERS
If you want to experience the Brno Dam surroundings from a different perspective, you can try the new offering we have for you: the "Yedoo" TRENDY SCOOTER.
Take a ride and spend a FEW HOURS or a WHOLE DAY full of adventure and great fun.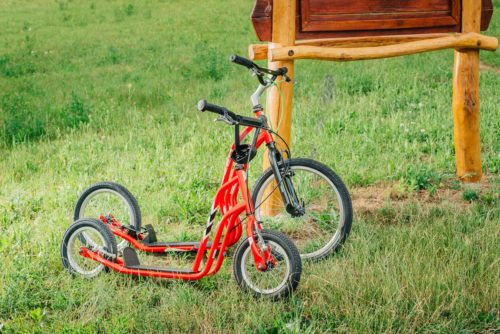 SCOOTER RENTAL FOR ONE PERSON:
4 HOURS           CZK 250
4-8 HOURS       CZK 400
THE RENTAL INCLUDES:
1 x cycling helmet
1 x scooter lock
PLEASE BOOK YOUR TRENDY SCOOTER(S) IN ADVANCE AT M: +420 605 292 272.
OR E: recepce@maximus-resort.cz.
WE ARE LOOKING FORWARD TO SEEING YOU.
———————————————————————————————————————–
IMPORTANT INFORMATION:
The service is intended exclusively for guests staying at Maximus Resort **** hotel.
When renting the scooters, you must present your identity card (ID card or driving licence) and pay a refundable deposit of CZK 2000.
Please note that you ride the scooter at your own risk and we waive any liability for any possible damage you may cause. The scooter must be cleaned from rough contamination before return.
If you receive the scooter uncleaned, the rental service may charge up to CZK 2000 for cleaning. It is not allowed to make any modifications to the scooter.