Summer tastes like fruit!
We cordially invite you to an excellent menu "Strawberries and apricots in the season" that we serve until the end of June from 5:00 p.m. every day in our restaurant.
Your table can be booked by e-mail at: restaurace@maximus-resort.cz or by phone at: +420 603 459 172.
We look forward to you.
APPETIZER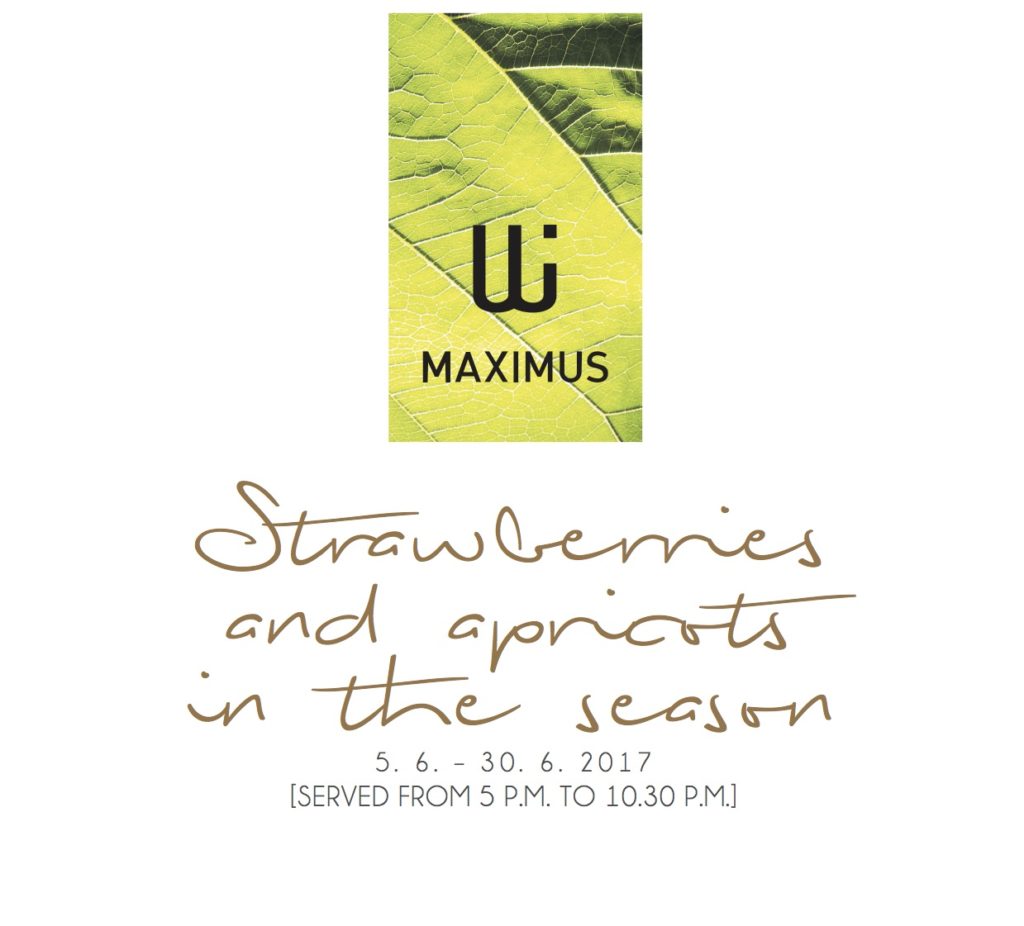 Strawberries, asparagus, baby spinach, sunflower seed, yoghurt and mint
110 CZK
MAIN COURSES
Supreme from chicken, strawberries, red wine, plum jam, potato croquettes
245 CZK
Roast pork roll, pecans, apricots, cider, baked sweet potatoes
275 CZK
Lettuce leaves, strawberries, dried chops, goat chees
185 CZK
DESSERT 
Chocolate brownies, yolk cream, strawberries, caramel and green pepper
115 CZK
Apricots parfait, elderberry jello, sesame, strawberries
125 CZK