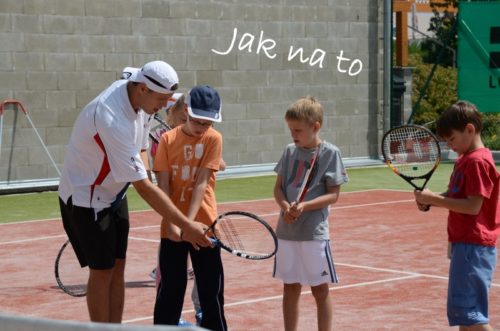 Arrange great entertainment and activities for your children during the summer holidays. We offer suburban tennis and bowling camps on the premises of our luxury tennis courts.
WE PROVIDE
CERTIFIED TRAINERS
OUTDOOR TENNIS COURTS
BOWLING MINI-TOURNAMENT
INTERESTING PROGRAMME EVERY DAY
VISIT TO BRNO ZOO
BOAT TRIP TO VEVEŘÍ CASTLE
SNACKS, LUNCHES AND DRINKING REGIME DURING THE DAY
PRICE FOR ONE CHILD: CZK 3 750
DATES
22. – 26. 7. 2019
5. – 9. 8. 2019
19. – 23. 8. 2019
IMPORTANT
If the weather is bad, we will arrange an alternative programme in our congress centre. The programme for children lasts from Monday to Friday, every day from 8:30 a.m. until 5:00 p.m. The suburban tennis camp will take place in: Tennis Club Maximus, Maximus Resort hotel premises, Hrázní 327/4a, Brno – Kníničky.
PROGRAMME
TENNIS TRAINING
MOVEMENT DEVELOPMENT
CONDITION TRAINING
WALKS IN THE SURROUNDINGS CLOSE TO THE BRNO DAM
COMPETITION WITH ATTRACTIVE PRIZES
If you have any questions, please call:  +420 603 707 127 or write an e-mail to: TENIS@MAXIMUS-RESORT.CZ.